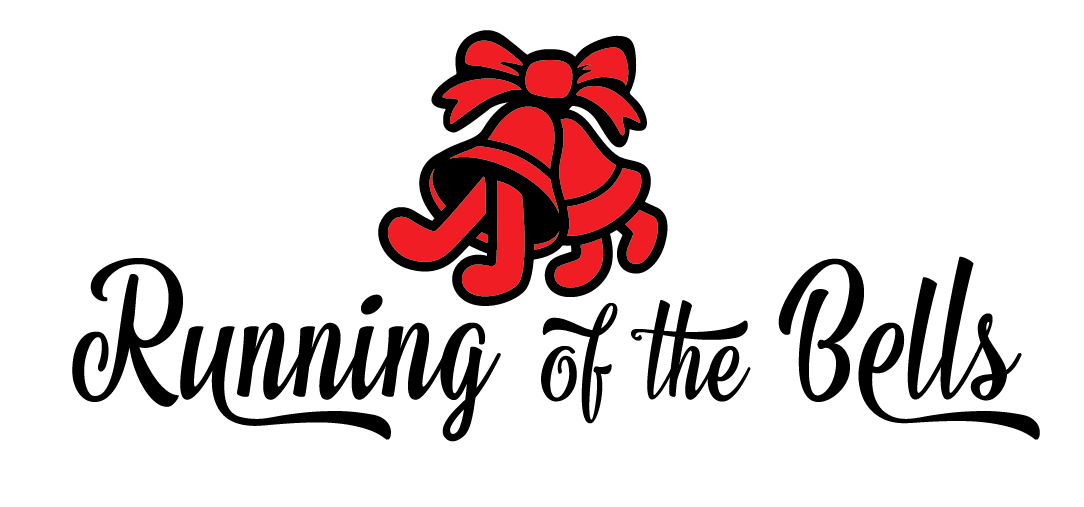 Thursday, Dec. 5 at

6:30pm
NEW THIS YEAR! The event will take place in Taylor Park.
Starts and finishes at Taylor Park
Online Registration is closed
Join O'Rourke Media Group & our sponsors for the 9th Annual Running of the Bells in downtown St. Albans!
The Running of the Bells is a holiday fun run, walk, jog that involves participants attaching jingle bells to their hats, shoes, gloves, coats, strollers, and wherever they would like to in order to make some noise as they move. The course is 1 mile in length and takes participants through downtown St. Albans while enjoying all the holiday lights. NEW THIS YEAR: The event will begin and end in Taylor Park! Trophies will be awarded for best holiday costumes!
Santa will be on hand giving out candy canes and listening to the little ones wish list, a DJ will be playing some festive holiday music and there will be hot chocolate as well!
The Running of the Bells will benefit Operation Happiness. Participants are encouraged to bring donations of canned goods and toys for Franklin and Grand Isle County families in need. There will be a vehicle available in Taylor Park to place canned goods and toys in.
Costumes are encouraged, but must be safe and provide a full field of vision and not impede other participants. Running of the Bells organizers retain the right to refuse any participants' costumes that are deemed unsafe or immoral.
Registration Fees:
Individual (12+) – $15
Couple – $25
Teams of 3 or more  – $10 per person
Children 12 and under must be accompanied by an adult. They can be registered as a couple or as a team of 3 or more.
Race packets can be picked up November 25 (9 a.m.- 5 p.m) through Thursday, Dec. 5th (9 a.m.-1 p.m) at the St. Albans Messenger, 281 North Main St., St. Albans.
Rules & Regulations:
Runners: Principles of good sportsmanship apply at all times. Please adhere to crossing guard and police officers' directions at road crossings.
Walkers: Please let faster participants pass you.