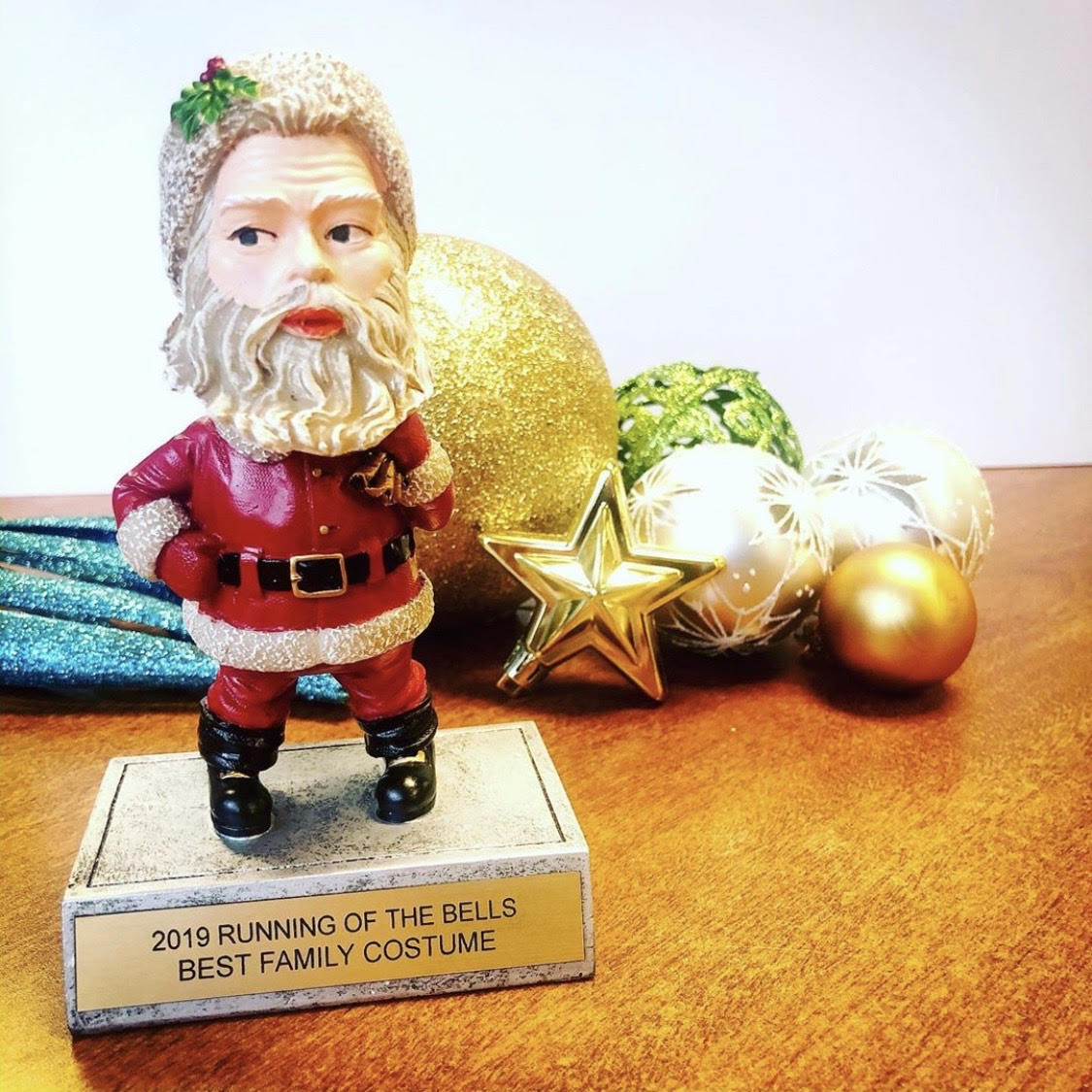 Running of the Bells Costume Contest
Due to the current pandemic, we have decided to host the costume contest virtually this year. That means you can still join the Running of the Bells Costume Contest for a chance to win the coveted Santa Bobble Head Trophy!
Visit the 2020 Virtual Costume Contest page to upload a photo of you (and your friends and family), in costume, to any of the seven categories. Deadline to enter is December 11.
Public voting will take place from December 12 thru December 18th. You'll be able to share your entry and encourage others to vote! The Santa Bobble Head Trophies will be awarded during the week of December 21st and can be picked up at the Saint Albans Messenger offices on North Main Street! All costume contest winners photos will be featured in the Saint Albans Messenger.
We are looking for holiday themed, zany, creative, noisy, bright, and just all round great costumes in the following seven categories:
Kids (Age 17 and under)
Adult Female
Adult Male
Family
Couple
Group (4 or more Friends, Teammates, Co-Workers, etc.)
Pet